Author Stacy Goresko PhD – The Social Diet | Autism Book
The Social Diet | Autism Book by Author Stacy Goresko PhD
My book "The Social Diet®" is Launching Today Oct. 16th, 2018.
The SOCIAL DIET®: The Seven Essential Ingredients for Raising Socially Connected, Well-Balanced and Caring Children
Click Here to order your copy Today for Just $0.99 Cents!
About The Author
Stacy Goresko, Ph.D., is an accomplished Author, Speaker, Trainer, Certified Autism Consultant and Inspirational Life Coach.  Most importantly, she is a mother of two, one of whom is on the Autism Spectrum. Born and raised in Philadelphia, Stacy now resides with her two children in Boulder, Colorado. She has made it her mission in life to bring people together and create meaningful relationships and community. When you don't see her being Mom or helping others, you will find her hiking in the Rockies, riding her horse or simply enjoying the wonders of nature.
If you would like to learn more about Dr. Goresko and The Social Diet, please visit www.TheSocialDiet.com.
If you would like to hire Dr. Goresko for speaking, training, consulting, or to learn how to become a Social Diet Practitioner, she can be reached at Stacy@TheSocialDiet.com.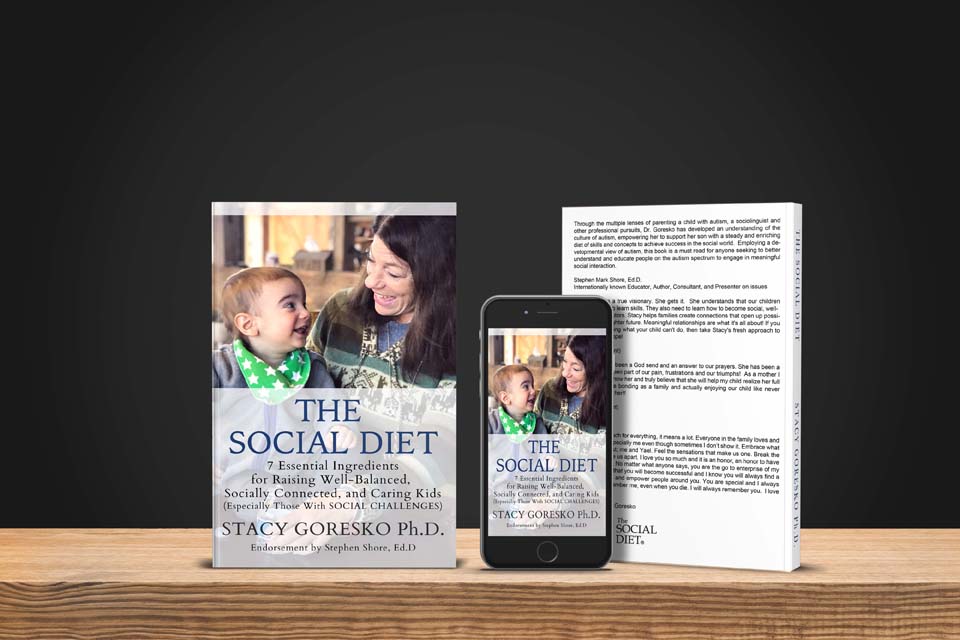 Click Here To Get Your Copy Today!